Super Bowl LII
Sunday, February 4th, 2018
Minneapolis, Minnesota
U.S. Bank Stadium
2018 Players Tailgate Minneapolis
The Players Tailgate is rated the #1 event to attend on Super Bowl Sunday.
Take a look at what you missed in Houston! Minneapolis - we're planning something special for you.
About the Tailgate:
SPORTALITY has partnered with Bullseye Event Group's exclusive Players Tailgate at the Super Bowl has earned the reputation as the best Super Bowl pre-game experience, where over 25 active NFL players, celebrities and guests eat, drink and get entertained before the big game. Described as a culinary experience in itself, The Players Tailgate features open premium bars and all-you-can-eat dining with gourmet dishes. America's most recognizable celebrity chef, Guy Fieri, returns as headliner for the 2018 Players Tailgate, helping prepare the food with the top caterer in the United States, Aaron May. The all-star lineup of chefs will be announced in the coming months.
Operation BBQ Relief responds to natural disasters and other situations to help feed displaced residents and emergency personnel. The Players Tailgate is proud to partner with Operation BBQ Relief in preparing our food and bring much needed awareness to what Operation BBQ Relief does for our Country in a time of need. As the charity of our choice a portion of the proceeds will help fund Operation BBQ Relief and families when disasters hit.

The Venue:
The 2018 venue for The Players Tailgate at Super Bowl LII is THE prime location for the Super Bowl in Minneapolis. Directly across the street from the Players Tailgate is the entrance to the skywalk connected to US Bank Stadium. While being located in the heart of downtown Minneapolis is fantastic, being able to walk to the stadium indoors is what makes our location the best of the best.
The venue is a 30,000 square foot climate controlled pavilion we build. Lined with private tables and soft white leather furniture seating areas, guests can watch ESPN's pre- game coverage on large LED monitors and mingle with current NFL superstars. It is an amazing all-ages experience for football fans young and old!
The Players Tailgate takes over Minneapolis less 0.5 blocks from the indoor Skywalk to U.S. Bank Stadium.
The Chefs:
Guy Fieri - Celebrity Chef for the 2016, 2017 & the upcoming 2018 Players Tailgate
Guy Fieri, the most recognizable Chef in America, returns to bring his signature recipes and style as the headliner to an exclusive all-you-can-eat menu for The Players Tailgate attendees again in Minneapolis for the 2018 Super Bowl. This is Guy's third Players Tailgate (2016, 2017 and upcoming 2018) and each time he has upped the menu!
Guy Fieri can be seen on television almost every day on the Food Network. His shows include Diners, Drive-Ins and Dives, Guy's Big Bite, Guy Off the Hook, Dinner: Impossible, Guy's Grocery Games, Rachael vs. Guy: Celebrity Cook-Off, The Next Food Network Star, Ultimate Recipe Showdown, The Best Thing I Ever Ate and Minute to Win It, just to name a few.
Aaron May - Celebrity Chef for 2015, 2016, 2017 & 2018 Players Tailgate at the Super Bowl
2018 Chef Aaron May is a top chef in America can prepare an incredible meal for 2 to 200 people, in order to considered one of the best caterers in America you need to be able to create a meal for 2200 and have it as good as that meal for 2 to 200. That is why Aaron May is considered the BEST caterer in the US. Aaron has been part of The Players Tailgate for the last 4 years.
Chef May is classically trained in Paris at the Ecole Ritz Escoffier and is inducted into the Arizona Culinary Hall of Fame in 2010 as a "Chef Extraordinaire." He has been featured on Food Network's wildly popular Diners, Drive-Ins and Dives and TLC's Best Food Ever. His fiercely loyal fan base has recognized him with many local awards, including "Best Tapas" and "Best Speakeasy," and he has also garnered attention from national publications such as Food & Wine, Conde Nast Traveler, Sunset Magazine and USA Today.
A quick mind and a low threshold for boredom, which goes a long way toward explaining the restaurant empire he's building. Given his passion for food and irrepressible creativity, is why he is considered one of the top caterers in America.
Chef Akria Back - 2018
2018 Chef Akria Back was just awarded the 2018 Michelin Star recipient.
The Michelin Star is the highest honor a chef can earn for a restaurant. The Michelin star is the most coveted award a chef can achieve and we are honored to have his greatness at the Players Tailgate
Chef Akira Back appears on Food Network's "Iron Chef America,", NBC's "The Today Show," Food Network's "Best Thing I Ever Ate," The Cooking Channel's "United Tastes of America,". Chef Akira Back is Executive Chef and Partner of the prestigious Hakkasan Group. Akira Back restaurants include Kumi Japanese Restaurant +Bar by Akira Back at Mandalay Bay and the famed Yellowtail Japanese Restaurant & Lounge at Bellagio Resort & Casino in Las Vegas, Chef Akira Back opened his namesake brand, Akira Back Restaurants in Singapore, New Delhi and Jakarta with additional locations opening in Toronto, Dubai and Bangkok, as well as DOSA in Seoul Korea.
Chef Akira Back has been awarded the title of "Rising Star" by Restaurant Hospitality (2008) and has had the distinct honor of hosting the prestigious James Beard House dinners (2008, 2010, 2011 and 2012, 2013 & 2014). Since opening Yellowtail Restaurant & Lounge in 2008, Chef Back has been named "Best Chef in Las Vegas" by Las Vegas Weekly. Chef Back has also participated in some of the culinary world's most prestigious events, including Aspen Food & Wine Festival, Pebble Beach Food & Wine Festival and Bon Appetit's Vegas Uncork'd amongst others.
Chef Brian Malarkey - 2018
2018 Chef Brian Malarkey is a judge on Food Network's Guy's Grocery Games, makes regular appearances on the Today Show, and was a Top Chef finalist and a winning mentor on ABC's The Taste.
Chef Brian Malarkey has created more than a dozen wildly successful restaurants across the United States including Herb & Wood, his newest concept in San Diego's buzzing gastronomic neighborhood of Little Italy, which Zagat named one of 2016's biggest restaurant openings and has been named "the most thoughtful, exquisitely executed, stylish restaurant of the year." Malarkey's other restaurants, under the management of prestigious Hakkasan Group that include Searsucker (San Diego, Del Mar, Austin, Las Vegas) and Herringbone (La Jolla, Santa Monica, Las Vegas). He is also the partner/operator of three healthy, fast-service restaurants in San Diego named Green Acre, and Farmer & The Seahorse and chef/partner of Herb & Eatery, a market and cafe, connected to Herb & Wood.
Eddie Jackson - Celebrity "Fit" Chef for the 2017 & 2018 Players Tailgate
2018 Chef Eddie Jackson Season 11 winner of the "Next Food Network Star," Jackson has created a unique style of cooking that combines two of his greatest passions, food and fitness. After retiring from a successful career in the NFL, Jackson took time to tirelessly hone his cooking craft, competing and finishing in the top 6 of Fox's "MasterChef" in season 4. Jackson can be seen on Food Network's "BBQ Blitz." Eddie was part of the 2017 Players Tailgate in Houston.
The 2017 Players Tailgate Menu with Guy Fieri:
(2018 menu is already being created, we will post details soon!)

'Fresh Catch' Killer Raw Bar
The "Fresh Catch" Killer Raw Bar returned for the 2017 Players Tailgate, this time prepared by celebrity chef Reno Henriques. Fresh flown ahi tuna poke from Hawai'i, world famous number-one grade teriyaki tuna, Jumbo Alaskan king crab, whole Maine lobster, peel 'n' eat shrimp, oysters and more!
BBQ Butts and Brisket
Fresh out of the Ole Hickory BBQ Pit, the 2017 Players Tailgate offered pulled pork, brisket smoked 18 hours, Earl Campbell hot links, crisp apple cider slaw and Fieri's award-winning signature BBQ sauces.
Guy's Burger Joint Burgers
With the Guy's Burger Joint Burger station, Fieri brought his smashed all-beef burgers, with all the fixin's, SMC (super-melty cheese), served on a garlic-buttered brioche and topped with a Flavortown favorite, donkey sauce.
Texas Taqueria
It wouldn't be a Texas-sized menu without a Texas-sized taco fiesta! Fresh corn and flour tortillas, scratch made salsa bar, guacamole and tons of hot sauce served with three different championship tacos. First, a buffalo grilled chicken taco with celery, blue-sabi (blue cheese and wasabi), and crumbled cheese. Then, a Baja shrimp "Nacho" taco with spicy pink chile mayo. And finally, a carne asada street taco with salsa verde and crumbled cotija.
Farmstand Salads, Cheeses & Charcuterie
"Fit Chef" Eddie Jackson's signature assortment of seasonal salads made from the freshest, locally sourced greens, seasonal fruits, as well as an array of Chef Jackson's favorite artisanal local meats and cheeses, and roasted vegetables and juicy fresh fruits.
Mac Daddy Mac N' Cheese
The Mac Daddy Mac N' Cheese bar returned for the 2017 Players Tailgate, featuring six-cheese mac n' cheese, roasted veggies, slow-cooked all-beef chili, bacon, scallions and crumbled cheese and crackers to create the perfect tailgating side dish.
Nachos With Attitude
Made fresh to order, fresh-fried and thick-cut tortilla chips, topped with SMC (super-melty cheese), hot sauces, salsa, jalapenos, creama and pico de gallo.

Flavortown Finale Ice Cream & Candy Bar
New at the 2017 Players Tailgate, the Flavortown Finale Ice Cream & Candy Bar, features assorted local ice creams with ALL your favorite toppings, including: sprinkles, nuts, cherries, hot fudge, salted caramel, crushed pretzels, potato chips, strawberries, whipped cream, gummy bears, crushed candies, chocolates and more!

Premium Bar:
Players Tailgate guests will be able to choose from the premium beer options of Goose IPA, Spiked Seltzer, Stella Artois, Shock Top, Karbach Brewing Co., and Blue Point Brewing Company.
Guests choose from the following premium liquor options of Bacardi, Dewar's, Grey Goose and Bombay Sapphire.

2018 Players Tailgate Host & Emcee: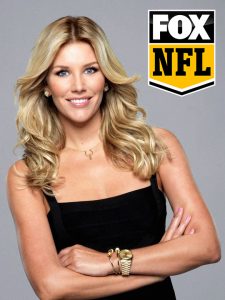 2018 Players Tailgate Host & Emcee Charissa Thompson
Charissa Thompson
The 2018 Host is something we take great pride in selecting. When you have had Michael Strahan, Erin Andrews, Lindsey Czarniak and Jaymee Sire as your previous hosts; these are big shoes to fill. Each year we take our time, to find an Emcee that is on top of their game and one we feel our Players Tailgate guests will respond to. This year's 2018 selection is Charissa Thompson.
Charissa Thompson has been seen on and off the field. Charissa Thompson served as the permanent co-host for the Hollywood news magazine, Extra with Mario Lopez and is now the current host of FOX NFL KICKOFF and Sunday FOX NFL pregame show.
Charissa has worked countless high-profile events, including the 2010 Winter Olympics, FIFA World Cup, Super Bowl XLV and the BCS National Championship. Previous work includes hosting ESPN's Numbers Never Lie and ESPN's SportsNation before becoming the face of FOX SPORTS LIVE.
Thompson serves as FOX NFL KICKOFF's versatile ringmaster - conducting interviews, leading segments and deftly moderating discussions and is the Sunday game-break anchor for the NFL on FOX.
Previous Players Tailgate Hosts & Emcees:
Jaymee Sire - 2017 Host & Emcee
Erin Andrews - 2016 Host & Emcee
Lindsey Czarniak - 2013 & 2015 Emcee
Marcus Samuellson - 2014 Host
Michael Strahan - 2014 Emcee
2018 Players Tailgate DJ:
Official DJ of the Players Tailgate


As the first professional sports franchise DJ in the United States, DJ Irie is the official DJ of some of the most iconic brands in the world, such as Carnival Cruise Lines, the Miami Heat, Target, Mountain Dew Kickstart, Evian, Jamie Foxx and more, making himself one of the most established DJ's in the industry.
At the 2017 Players Tailgate at Super Bowl LI, DJ Irie provided his world-class entertainment to help set the stage for the biggest and best pre-game tailgate in Houston before Super Bowl LI. DJ Irie will be back for the 2018 Players Tailgate in Minneapolis.
2018 Players Tailgate Prices:
Prices are US funds, includes all taxes and service charges.
PLAYERS AT THE 2017 TAILGATE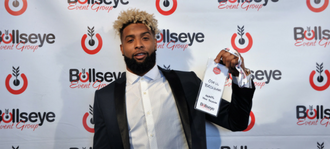 Odell Beckham Jr. - WR
Three-time NFL Pro Bowl selection, 2014 NFL Offensive Rookie of the Year, and two-time All Pro wide receiver for the New York Giants. Beckham is the fastest player in NFL history to reach 200 career receptions and 2,000 receiving yards.
Dak Prescott - QB
The 2016-17 NFL Rookie of the Year and a 2016 Pro Bowl Selection, quarterback Dak Prescott led the Dallas Cowboys to an NFL-best 13-3 record. Prescott was awarded the Pepsi NFL Rookie of the Week five times in the 2016 season.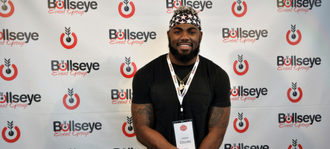 Landon Collins - S
Pro Bowl Safety and First-team All Pro. First round draft by the Giants after being a unanimous All-American at Alabama. The only player in NFL history to have 100 solo tackles, 2+ sacks, 5+ ints, and 12+ pass deflections.
Derrick Brooks - LB
A Super Bowl XXXVII champion and 2014 Pro Football Hall of Fame inductee, linebacker Derrick Brooks also recorded 11 Pro Bowl selections, NFL Defensive Player of the Year honors in 2002 and over 1,715 tackles in his 13-year career.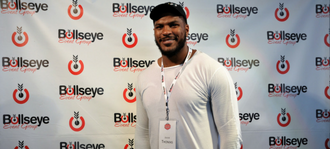 Julius Thomas - TE
Two-time Pro Bowl TE. Played in Super Bowl XLVIII as a member of the Denver Broncos. During that season, caught Peyton Manning's 51st td pass (which set the QB season record).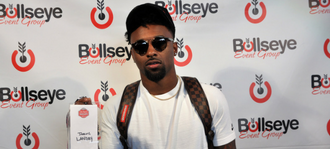 Jarvis Landry - WR
Two-time Pro Bowl receiver for the Miami Dolphins, Landry holds the record for most receptions in a player's first two seasons (194). Landry finished the 2016 season with 1,136 yards and four touchdowns.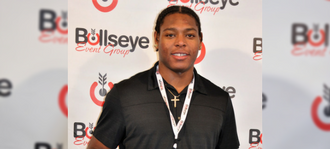 Jalen Ramsey - CB
Drafted 5th overall in the 2016 draft by Jacksonville. Was an All-American CB at Florida State. His first NFL interception was in Week 15 in NRG Stadium.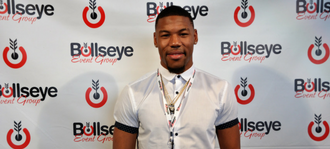 Terrance Williams - WR
All American WR out of Baylor. In 2013, set Dallas franchise WR records for rookies with most receiving yards and most receiving touchdowns.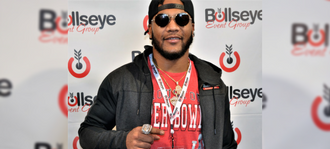 TJ Ward - S
"Boss" is a Super Bowl Champion, All-Pro and 2x Pro Bowl. 2015 Denver Bronco defense was #1 in the NFL.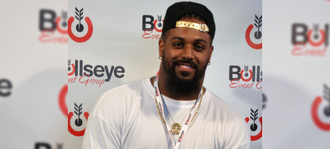 Cameron Jordan - DE
A two-time Pro Bowl selection and first round draft pick in the 2011 NFL Draft by the New Orleans Saints, Jordan returns for his third Players Tailgate at the Super Bowl.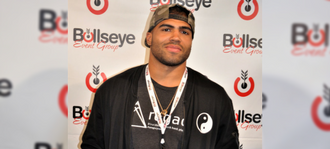 Mychal Kendricks - LB
46th overall pick from 2012 draft. Mychal attended Cal. His first pro sack was against Tony Romo.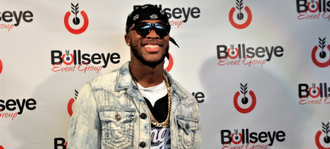 Allen Robinson - WR
Pro-bowler and two-time first team Big Ten all-American at Penn State. Led NFL in touchdown receptions in 2015, a Jaguars franchise record.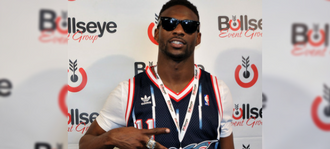 Emmanuel Sanders - WR
Super Bowl 50 champion and two-time Pro Bowl selection with the Denver Broncos, Sanders has recorded over 5,600 yards and 31 touchdowns in his six-year NFL career.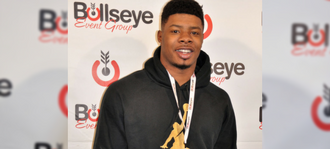 Corey Coleman - WR
#15 overall pick in the 2016 NFL Draft by the Cleveland Browns, Coleman recorded 413 yards on 33 receptions and 3 touchdowns in his rookie season.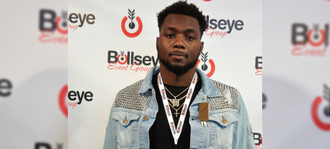 Dante Fowler Jr. - DE
#3 overall pick in 2015 NFL Draft. First-team all ACC in 2014 at University of Florida, recorded 32 tackles and four sacks in his first full season in 2016.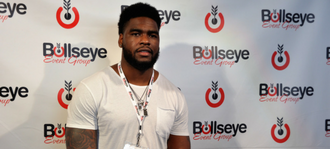 Jacquies Smith - DE
An up-and-coming star for the Buccaneers, in Smith's first 18 NFL starts, he recorded a combined 39 tackles, 14 sacks and four forced fumbles.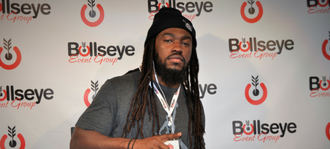 Dannell Ellerbe - LB
Super Bowl XLVII champion with Baltimore Ravens, accumulated 368 tackles and 10.5 sacks in his seven year career.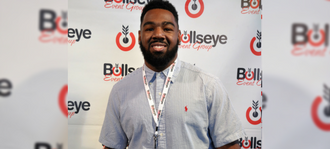 Kenny Hilliard - RB
Running back for Houston Texans, 2011 SEC champion out of LSU, 7th-round draft pick in the 2015 NFL Draft.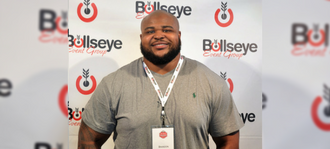 Brandon Williams - DT
Third-round draft pick in 2013 NFL Draft by the Baltimore Ravens, recorded 156 tackles and 4.5 sacks in first four years in the league.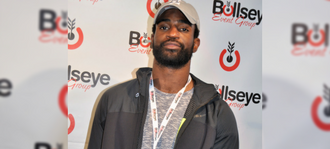 DJ Hayden - CB
#12 overall pick in 2013 NFL Draft by the Oakland Raiders, first-team All-Conference USA at University of Houston in 2012.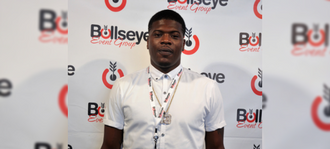 Kendall Wright - WR
Drafted #20 overall in 2012 NFL Draft by Tennessee Titans. First-team All-American in 2011 at Baylor University.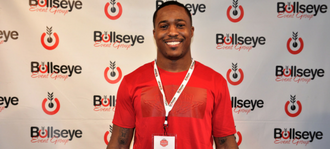 Avery Williamson - LB
Drafted in 5th round of 2014 NFL Draft, recorded 242 tackles, 8.5 sacks in career with the Tennessee Titans.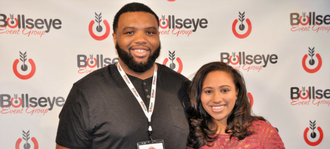 Jeff Allen - OG
Second-round draft pick by Kansas City Chiefs in 2012 NFL Draft, has started 36 total games and appeared in 44, including starting all 16 games his rookie season.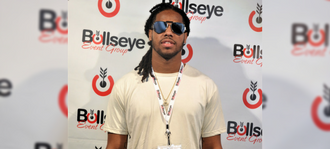 Seth Roberts - WR
Signed as UDFA in 2014, recording 35 receptions and five touchdowns in 2016 with the Raiders.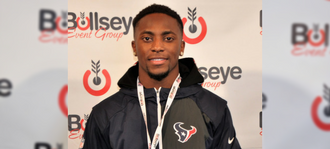 Robert Nelson - CB
First-team All-Pac 12 in 2013 at Arizona State, recorded 20 tackles and one interception in first full year of action in 2016.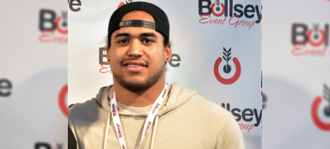 Eric Kendricks - LB
Second-round draft pick by Minnesota Vikings in 2015 NFL Draft, named to PFWA All-Rookie Team in 2015. NFC Defensive POTW in Week 1 of 2016 NFL Season.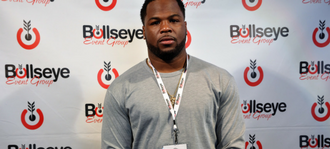 Carlos Hyde - RB
Amece-Dayne Running Back of the Year in the NCAA in 2013 at Ohio State, recorded six touchdowns and 988 yards in 13 starts in 2016.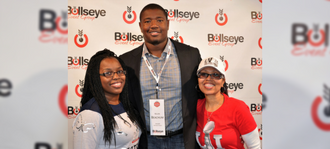 Kelvin Beachum - OT
Appeared in 44 games, starting 39, for the Pittsburgh Steelers from 2012-2015 before becoming starting left tackle for Jacksonville Jaguars in 2016.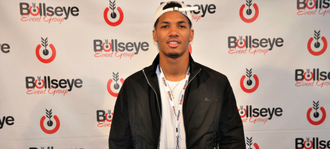 Tyler Boyd - WR
Second-round pick out of University of Pittsburgh in 2016 NFL Draft, 54 receptions for 603 yards and one touchdown in rookie season. Totaled 3,308 yards and 21 receiving touchdowns throughout his college career at Pitt.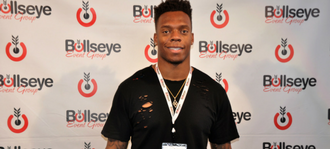 Brandon Marshall - LB
Super Bowl 50 champion. Started first full season in 2015, finishing second in tackles and helping lead #1 defense to Super Bowl title.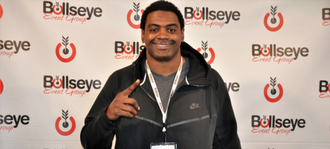 Karlos Dansby - LB
First-team All-American in 2003 at Auburn University, second-round pick by Arizona Cardinals. 1,297 total career tackles, 42 sacks and 19 interceptions.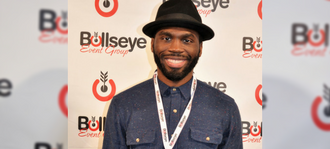 Earl Bennett - WR
Three-time All-SEC receiver at Vanderbilt, career 185 receptions for 2,277 yards and 12 touchdowns.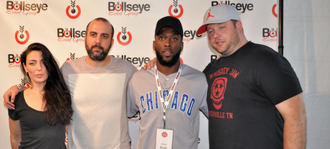 Akeem Hunt - RB
UDFA out of Purdue in 2015, promoted to Texans active roster in 2016. 173 attempts for 949 yards and six touchdowns in final season at Purdue.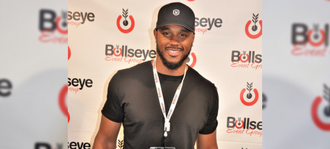 James Anderson - LB
Third-round pick in 2006 NFL Draft, 561 career tackles, 3 interceptions, 5 forced fumbles.