PLAYERS AT THE 2017 TAILGATE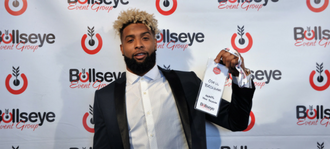 Odell Beckham Jr. - WR
Three-time NFL Pro Bowl selection, 2014 NFL Offensive Rookie of the Year, and two-time All Pro wide receiver for the New York Giants. Beckham is the fastest player in NFL history to reach 200 career receptions and 2,000 receiving yards.
Dak Prescott - QB
The 2016-17 NFL Rookie of the Year and a 2016 Pro Bowl Selection, quarterback Dak Prescott led the Dallas Cowboys to an NFL-best 13-3 record. Prescott was awarded the Pepsi NFL Rookie of the Week five times in the 2016 season.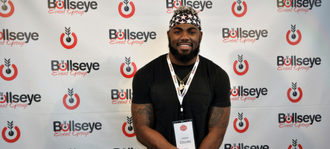 Landon Collins - S
Pro Bowl Safety and First-team All Pro. First round draft by the Giants after being a unanimous All-American at Alabama. The only player in NFL history to have 100 solo tackles, 2+ sacks, 5+ ints, and 12+ pass deflections.
Derrick Brooks - LB
A Super Bowl XXXVII champion and 2014 Pro Football Hall of Fame inductee, linebacker Derrick Brooks also recorded 11 Pro Bowl selections, NFL Defensive Player of the Year honors in 2002 and over 1,715 tackles in his 13-year career.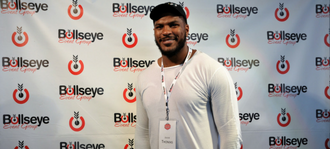 Julius Thomas - TE
Two-time Pro Bowl TE. Played in Super Bowl XLVIII as a member of the Denver Broncos. During that season, caught Peyton Manning's 51st td pass (which set the QB season record).
The term Super Bowl, as well as all associated graphics and/or logos, are registered trademarks of their respective owners and are used herein for description purposes only. SPORTALITY™ is in no way associated with or authorized by the NFL (Super Bowl) and its affiliates have not licensed or endorsed SPORTALITY™ to sell goods and/or services in conjunction with their organization.